As a platform, Wirestock is constantly evolving. We're always looking for ways to give our creators more exposure and flexibility while keeping the quality of content we submit to marketplaces top-notch. We strive to help our creator community turn their passions into profit as well as showcase their talents to a global audience. In this article, we want to go over the new updates and features introduced to the platform. So keep on reading.
Wirestock Explore: A New Way to Discover Top Content and Creators
Wirestock Explore is a new section on the platform where all creators can see each other's content and profiles. The page is a hub of creativity, featuring an extensive selection of top-selling content, creators, and categories that span across different themes and styles. The Explore page is also a place where potential buyers can find the content they are looking for.
As a creator, you can browse through other artists' profiles, discover new trends and techniques, and gain inspiration from other people's work. You can also get a better sense of what types of content are popular and in demand, helping you tailor your portfolio to meet the needs of the market.
Wirestock Explore also offers significant benefits for buyers. Visitors can easily find high-quality content that suits their specific needs, ranging from beautiful landscapes to stylish fashion shots and everything in between.
Selling Directly from Portfolio: Free for All Creators
Wirestock's portfolio is essentially a personal website or landing page where creators can display their best work, highlight their skills and expertise, and share information about themselves and their creative process. With this update, all Wirestock creators, including non-Premium members, can now sell their content directly from their portfolio.
This new feature allows creators to showcase their best work and offers potential buyers a chance to see the full range of a creator's portfolio. From there, buyers can choose to purchase individual items or entire collections, giving creators the ability to earn money for their entire body of work.
Wirestock offers creators the flexibility to sell their work in different formats. Digital sales or collections are perfect for those who want to provide immediate access to their work, while selling prints caters to buyers who prefer physical copies of their content. However, it is worth noting that setting prices for media still remains a Premium feature.
Furthermore, Wirestock's commission structure ensures that creators earn a fair share of their sales. The platform's commission is 35% on sales, which is comparable to other platforms. However, Wirestock offers a more lucrative commission rate for subscribed creators, giving them 100% of the sales amount.
It's also worth noting that a tool like Wirestock's portfolio is best utilized when shared around on social media. Doing so will enhance your exposure as well as your chances of getting sales.
New Notification System: Enhanced Experience
Wirestock's new notification system is a valuable addition to the platform, providing users with timely updates on their submission status, revisions, limit expiration, etc. The system helps creators stay on top of their submissions, enabling them to manage their portfolios and earnings more efficiently.
By providing instant updates on submission status, Wirestock's notification system allows creators to take immediate action, making necessary revisions for resubmitting their work.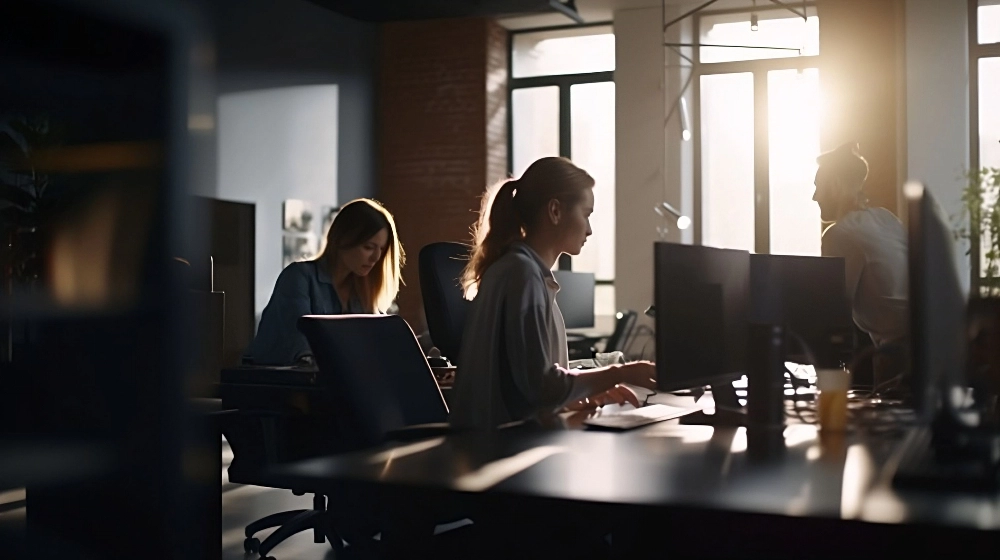 Marketplace Submissions: Stricter Limits
Wirestock's decision to implement stricter limits for marketplace submissions is a move towards maintaining high-quality standards. With this new update, only creators with an approval rate of 85% and higher can have 300 monthly submissions to marketplaces.
The reason for the update is partner marketplaces setting higher content requirements for Wirestock, its creators, and future clients . Also, with the volume of content growing exponentially larger, the platform has also made the decision to be selective with time and resources, prioritizing higher-quality content. The new limit ensures that creators are motivated to submit only their best work and encourages creativity.
For creators who do not meet the minimum approval rate, Wirestock offers a Premium membership option that allows them to continue submitting to marketplaces. By upgrading to Premium, creators gain access to 100 additional monthly submissions, faster review and keywording for marketplaces, 24/7 support, and the ability to download 500GB of files with metadata.
The latest updates from Wirestock aim to empower creators and help them succeed in the competitive stock content market. With more exposure, selling options, and notifications, creators can take better control of their portfolios and earn more from their work. Wirestock continues to listen to its community and evolve its platform to meet its needs and aspirations.